American Journal of Orthodontics and Dentofacial Orthopedics, 2022-05-01, Volume 161, Issue 5, Pages 611-613, Copyright © 2022 American Association of Orthodontists
In 2015, the American Association of Orthodontists (AAO) established a new award, the Lifetime Achievement Award in Orthodontic Research. Previous recipients include Dr Proffit (2017), Dr Lysle E. Johnston Jr (2018), Dr Buschang (2019), Dr Kuijpers-Jagtman (2020), and Dr McNamara (2021). Nominations for the next award were solicited in 2021.
Nominees are intended to be those who have made significant contributions to the science related to the specialty of orthodontics. Their research should be considered original, outstanding, and innovative. An additional consideration is given to those who have established a legacy of research and discovery that is inspiring to the academic community. Similarly, it is important that the nominee has produced useful or potentially useful information in advancing the practice of orthodontics.
It is an honor to confirm that Professor Katherine W.L. Vig was selected to receive the Lifetime Achievement Award in Orthodontic Research for 2022 ( Figure ). She will receive her award in Miami Beach at the AAO Annual Session in May. Dr Vig will also make a presentation entitled "The Role of Mentors in our Lifetime Achievements" during the meeting. After her presentation, the recipient of the 2023 Lifetime Achievement Award in Orthodontic Research will be announced.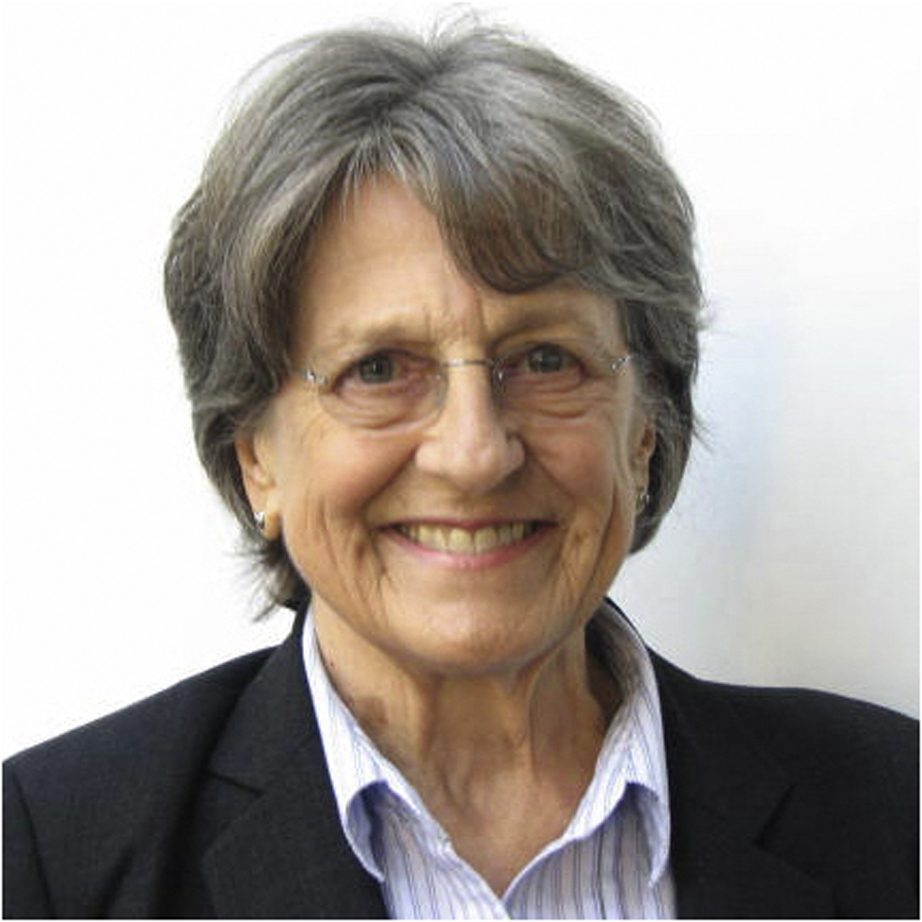 Figure
Dr Katherine W.L. Vig received her dental degree from the University of St Andrews Dundee Dental School in Scotland, United Kingdom (Bachelor of Dental Surgery with Honours, 1961). This was followed by orthodontic training at the Eastman Dental Hospital, Royal College of Surgeons, University of London (D.Ortho.RCS). At the Eastman Dental Hospital, she pursued an academic pathway, progressing as registrar, senior registrar, and consultant orthodontist, gaining enhanced knowledge in treating patients with craniofacial anomalies.
In 1976, Dr Vig moved to the United States and accepted a faculty position in the Department of Orthodontics at the University of North Carolina. Subsequently, in 1984, Dr Vig joined the faculty at the University of Michigan as an Associate Professor, where she obtained an MS in Anatomy and Cell Biology. In 1990, she accepted the Chair of the Department of Orthodontics at the University of Pittsburgh and subsequently advanced to Professor and Division Head of Pediatrics and Developmental Dental Sciences. In 1994, Dr Vig was recruited to become Professor and Chair of the Division of Orthodontics at The Ohio State University. When she retired in 2013, she was awarded the rank of Professor Emeritus. Dr Vig now teaches part-time in the Division of Orthodontics, Department of Developmental Biology at Harvard University (2014-present). Thus, because of the breadth of her affiliations at institutions with strong research programs, Dr Vig developed important collaborations with many highly regarded faculty members, engaging in significant research endeavors.
Although her research investigations have included a wide array of topics, Dr Vig has focused on several interests of importance in the field of orthodontics and craniofacial orthopedics. These include assessing outcomes of orthognathic surgical procedures, developmental patterns of craniofacial growth, treating patients with cleft lip and palate and other craniofacial anomalies, using indexes to evaluate treatment needs and outcomes, and investigating the value of evidence-based treatment decisions. Her involvement as an investigator in many funded research projects related to these topics resulted in many opportunities to publish and present her work.
Dr Vig has authored more than 100 publications and more than 150 abstracts for presentations at scientific meetings during her academic career. She has also authored 37 book chapters for inclusion in highly regarded textbooks related to orthodontics and management of craniofacial anomalies. She has also served as an editor for 11 textbooks. In recognition of her expertise, Dr Vig has also been invited to comment on 14 research papers. In all, it is clear that her extensive involvement in research has been productive and important.
Beyond the documents that Dr Vig has authored, she has a strong record for other applications of her research expertise. Dr Vig has served on 74 Master of Science thesis committees, either as a project advisor (29) or a committee member (45). Between 1973 and the present, Dr Vig has provided more than 200 invited lectures at institutions or meetings worldwide on topics related to her research pursuits. She has also served on multiple review committees for the National Institutes of Health and National Institute of Dental and Craniofacial Research, and on a number of editorial boards for high-quality journals, including the American Journal of Orthodontics and Dentofacial Orthopedics . Dr Vig has served as a reviewer for nearly 20 journals related to various topics, including orthodontics, craniofacial anomalies, orthognathic surgery, dental research, public health, developmental biology, and evidence-based dentistry. Dr Vig has been highly productive in contributing her knowledge gained through research in ways that have directly benefited the specialty.
Her work has not gone unnoticed; she has received many accolades and distinctions over the years. Examples include lecture invitations from the British Orthodontic Society, where she presented the Northcroft Memorial Lecture, and from the AAO, where she presented the Saltzmann Memorial Lecture and the Mershon Memorial Lecture. She received the Albert H. Ketcham Award in 2009. Other honors related to her research expertise include serving as President of the International Association for Dental Research Craniofacial Biology Group, President of the American Cleft Palate and Craniofacial Association, and being awarded Honorary Lifetime Membership of the British Orthodontic Society. She was also selected for the naming of the AAO Society of Educators meeting (Katherine Vig Educators Symposium). She also presented her work at the North Atlantic component of the Angle Society, delivered the Pacific Coast Society of Orthodontists Presidential Lecture, presented the Australian Orthodontic Congress's Begg Memorial Keynote Lecture, the 20th Annual Robert E. Moyers Memorial Lecture, presented the Italian Society of Orthodontics Tiziano Baccetti Memorial Lecture, and was honored by the American Board of Orthodontics via the "Katherine Vig ABO Orthodontic Educators Symposium."
Finally, there is something else that must be said about Kate. She has served as a devoted orthodontic educator for more than 40 years, and she has done so with style and purpose. She has taught many students, served their needs, and mentored them very well. In addition, after graduation, she has encouraged them to succeed. When former students talk about her, they do so with the utmost admiration and respect. Well done, Kate.
Overall, through longstanding efforts in research and education, Dr Katherine Vig's contributions have undoubtedly helped shape the field of orthodontics, for example, in expanding knowledge applied to the treatment of patients with dental and skeletal deformities, in the systematic assessment of malocclusions and treatment outcomes, and in furthering the adoption of evidence-based treatment approaches. Her lifetime of work involving collaborations with highly regarded researchers worldwide has been broadly disseminated through publications and presentations. Through these efforts and direct mentorship, Dr Vig has helped shape the knowledgebase of many orthodontists and the way they view the clinical application of research in the field of orthodontics. Given all that Dr Vig has accomplished in extending knowledge on the basis of research, it is highly appropriate that she be recognized as the recipient of the 2022 AAO Lifetime Achievement Award in Orthodontic Research.
"At its core, the idea of purpose is the idea that what we do matters to people other than ourselves." Angela Lee Duckworth is an American academic, psychologist, and popular science author. She is the Rosa Lee and Egbert Chang Professor of Psychology at the University of Pennsylvania, where she studies grit and self-control.
Acknowledgments
The description of Professor Vig was fashioned almost entirely from nomination materials provided by Paul Kasrovi of the Pacific Coast Society of Orthodontists and Dr David A. Covell, Jr, from the University of Buffalo, along with my recollections of Kate that span many decades.
All authors have completed and submitted the ICMJE Form for Disclosure of Potential Conflicts of Interest, and none were reported.